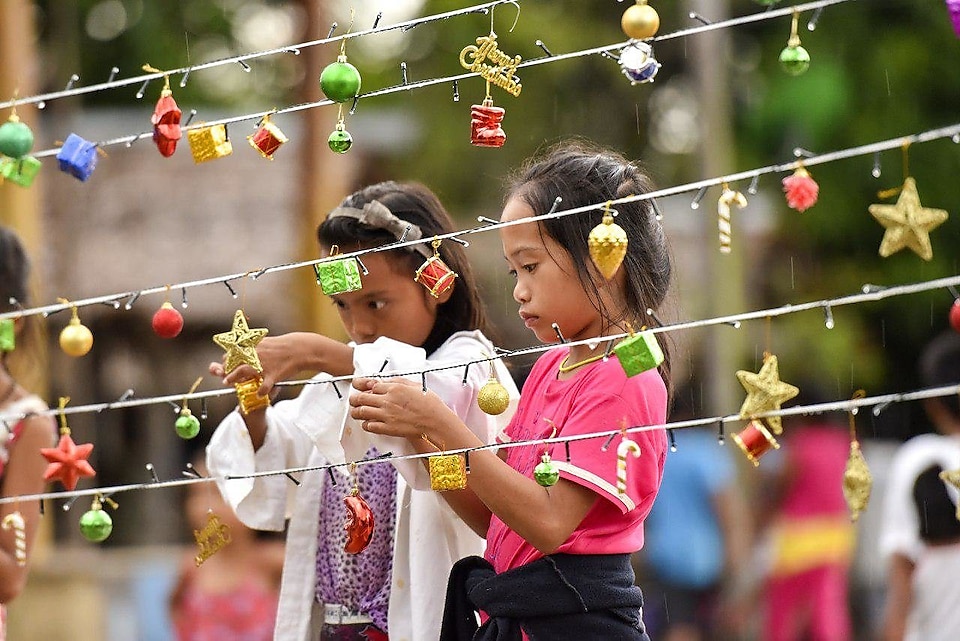 Energy to access the future
Energy powers daily life, from cooking food that one eats to lighting up a home. However, in the Philippines, around 16 million Filipinos do not enjoy this basic right, as they continue to live in darkness and beyond the reach of electricity.
Energy powers daily life but many of us take for granted the energy we use day-to-day.
Energy in the form of electricity, provides comfort in today's modern world.
Energy in the form of heat, provides nourishment as we cook our three square meals a day..
Energy in the form of light, allows us to be productive even after the sun has set.
However, In the Philippines, around 16 million of Filipinos do not enjoy this basic right, as they continue to live in darkness and beyond the reach of electricity.
In Palawan alone, residents of far-flung communities make do with reading by candlelight. Here's one such story, and the difference energy makes:
Nathaniel The Teacher | #MakeTheFuture
Read the transcript
TITLE: Nathaniel The Teacher | #MakeTheFuture
Background music starts playing
School Bell rings
Children reading in unison
Boy 1
Madilim na.
Boy 2
(speaks in local language)
School Bell rings
Children cheerin
Mnemonic Sound of Shell
It's stories like this, that drive Shell to power remote rural communities such as these, with consistent renewable energy through Access to Energy (A2E) program of Pilipinas Shell Foundation Inc.'s (PSFI).
Through A2E kids in these communities are no longer limited by the amount of daylight to reach for their dreams.
A2E: Giving back by giving light
As the social investment arm of Pilipinas Shell, PSFI's main goal in introducing A2E is to hit two birds with one stone: power up some of the remaining 40% of Palawan's off-grid households and further utilize clean and renewable energy sourced from the area.
This was made possible with the joint venture project, the Malampaya Deep Water Gas-to-Power Project. It is an initiative by Malampaya Consortium of which Shell Philippines Exploration B.V. (SPEX) is a member. The natural gas is drawn by the Malampaya offshore platform from beneath the waters of the West Philippine Sea. This resource in Northern Palawan fuels five power station plants with a total generating capacity of 3,200 megawatts, providing up to 30% of the country's power needs.
Among the first areas to receive renewable energy access was El Nido, where more than 5,300 households were off-the-grid and were not part of any external intervention initiative to connect to any energy source.
Light for the PH, light for the world
A2E officially began in July 2014, where PSFI assessed Palawan to identify remote communities that were not part of the main grid. Microgrids are set up using a combination of solar, hydro, wind, and diesel generator to provide energy in clustered communities. With feasibility assessments, A2E creates a unique setup that meets the energy requirements of individual home systems.
To date, A2E has five projects in Palawan, including a site in Sitio Binaluan in Liminancong, Taytay. One of the memorable moments for its residents was its first-ever Christmas lighting in 2018. Families and children all enjoyed the holidays, complete with energy that made the season even more festive. Until now, Sitio Binaluan, as well as Sitio Kalakwasan, Brgy. Decabaitot, Brgy. Baras, and Sitio Ligad, continue to enjoy renewable energy that lights up homes, purok centers, daycare centers, classrooms, and streetlights.
In the five A2E project sites, around roughly 340 houses are connected to the microgrid, with 370 homes furnished with their individual home systems, providing energy to over 700 homes in nine communities.
Beyond energy: SINAG, the livelihood initiative
A2E is not only a localized initiative; it is a major social investment undertaking for Shell worldwide. It tackles two major problems a lot of developing countries still face, which is lack of energy access and the continuing need to derive innovative solutions for renewable energy in support of energy transition.
In the Philippines, A2E is part of an even bigger initiative for energy called "Sustain, Invest, Nurture, Access to Green Energy" or SINAG, a program that wants to provide clean, green energy to selected communities. A2E and SINAG are both concerned with livelihood creation, employment generation, training programs for capacity building, health and sanitation services, educational opportunities, new teaching tools, food security, and the preservation of culture and the arts.
SINAG's main focus is Sitio Logpan in El NIdo, where it set up the country's first solar kiosk with a water chlorination system, designed to provide an enterprise opportunity for the community composed mostly of indigenous people with fishing as the main livelihood. Through this kiosk, the community enjoys access to energy and clean, potable water with powered by solar panels.
PSFI and Pilipinas Shell envision A2E and SINAG as the driving force to provide proper livelihood and quality life for clustered communities. Beyond the basic right to energy, they serve as foundations on which simple yet meaningful experiences emerge. Whether it is the first experience of lighting a Christmas tree, the first taste of cold ice cream straight from an electricity-powered freezer or much-needed streetlight to read and study, each of these enrich lives with new opportunities—and it all starts with reliable access to energy.
More in make the future
Coffee that could also produce energy to help power the planet.
What if we could capture the wind created by passing cars with roadside turbines, and turn it into usable energy?