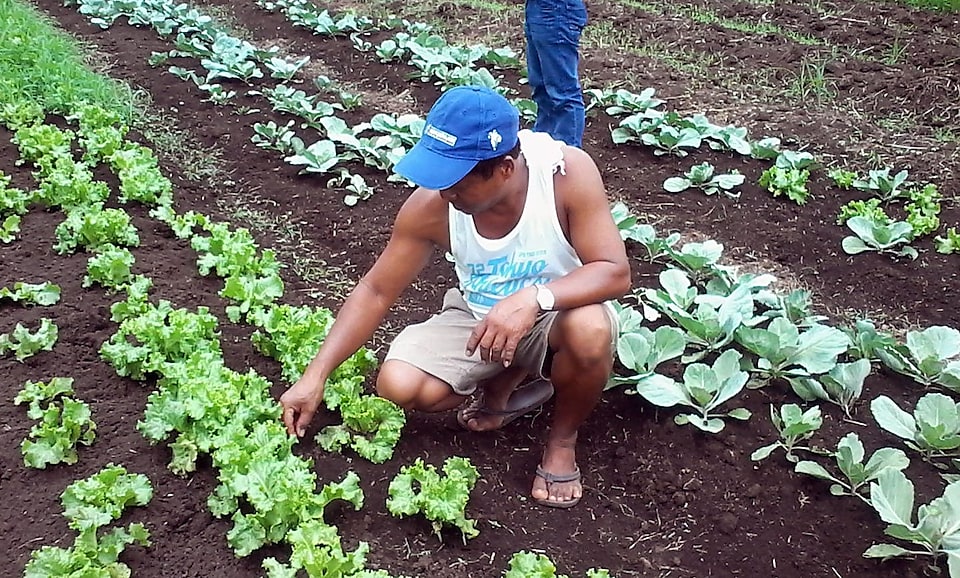 The Partnership against Hunger and Poverty is Camarines Sur 3rd District's model to respond to the challenge of addressing hunger and alleviating the plight of poor households. This partnership formed by the Department of Agrarian Reform (DAR), Department of Social Welfare and Development, and the Department of Agriculture (DA) aims to uplift the economic welfare of the farmers through the establishment of farms, which shall become revenue and learning centres for food production.
Part of DAR's contribution to the partnership is to enhance and manage the efficiencies in agricultural production. In doing so, DAR tapped Pilipinas Shell Foundation, Inc. (PSFI) to upgrade the capacities of existing farmer groups to respond to the challenges of not only sustainable farming but profitable farming as well.
In October 2015, 33 members of four identified farmer organizations from Naga, Ocampo, Calabanga, and Pili, Camarines Sur underwent the Integrated Farming Bio-Systems (IFBS) training at the Shell Training Farm in Bombon, Camarines Sur. The training is seen as vital in introducing the groups to new technologies to adapt to the changing economy and market needs.
To stimulate group entrepreneurship, the farm plans by the Cararayan Agrarian Beneficiaries Empowered Community Organization of Naga; the Belen-Bonot-Manguiring Village Level Production Association of Calabanga; the Del Rosario Multi-Purpose Cooperative of Pili; and May-Ogob Agrarian Reform Cooperative of Ocampo, were immediately implemented after the training.