Support to farmer-entrepreneurs in Cam Sur
Agriculture not only gives riches to a nation, but the only riches she can call her own. – Samuel Johnson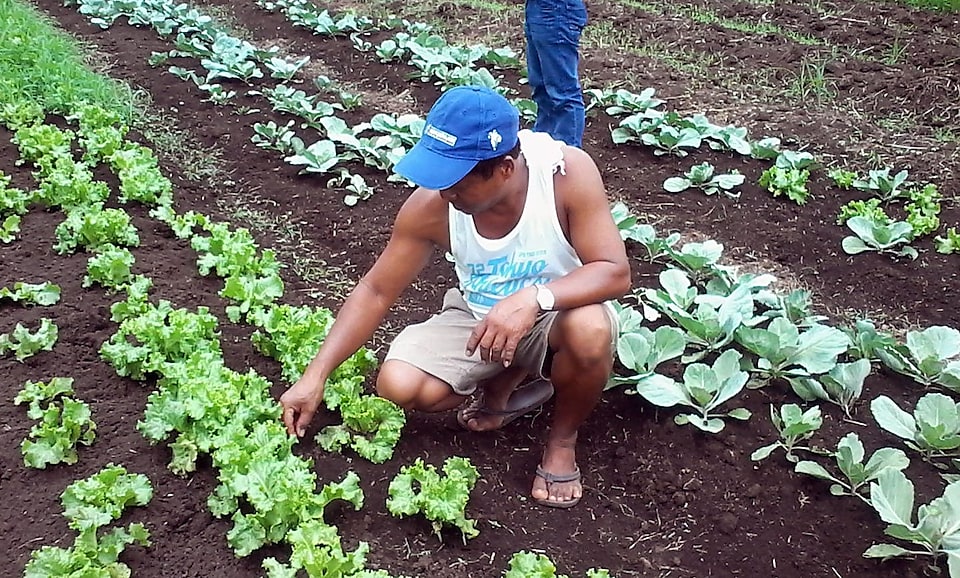 The Partnership against Hunger and Poverty is Camarines Sur 3rd District's model to respond to the challenge of addressing hunger and alleviating the plight of poor households. This partnership formed by the Department of Agrarian Reform (DAR), Department of Social Welfare and Development, and the Department of Agriculture (DA) aims to uplift the economic welfare of the farmers through the establishment of farms, which shall become revenue and learning centres for food production.
Part of DAR's contribution to the partnership is to enhance and manage the efficiencies in agricultural production. In doing so, DAR tapped Pilipinas Shell Foundation, Inc. (PSFI) to upgrade the capacities of existing farmer groups to respond to the challenges of not only sustainable farming but profitable farming as well.
In October 2015, 33 members of four identified farmer organizations from Naga, Ocampo, Calabanga, and Pili, Camarines Sur underwent the Integrated Farming Bio-Systems (IFBS) training at the Shell Training Farm in Bombon, Camarines Sur. The training is seen as vital in introducing the groups to new technologies to adapt to the changing economy and market needs.
To stimulate group entrepreneurship, the farm plans by the Cararayan Agrarian Beneficiaries Empowered Community Organization of Naga; the Belen-Bonot-Manguiring Village Level Production Association of Calabanga; the Del Rosario Multi-Purpose Cooperative of Pili; and May-Ogob Agrarian Reform Cooperative of Ocampo, were immediately implemented after the training.
With the grant fund provided by DAR to PSFI and to complement the implementation of the farm plans, agricultural inputs were provided to support farm entrepreneurial activities like livestock, poultry, and crop production. Each group was provided with 5 piglets for swine production, 20 ready-to-lay native chickens and 2 roosters for poultry production; and 1 unit of dome-type, 6-line dripper greenhouse and vegetable seeds for high-value crop production. Each module (livestock and poultry) comes with feed ingredients to last until time of marketing. African night crawlers were also provided for vermicompost production.
During the entire project duration, PSFI exerted effort to make sure that the needs of the farmers were addressed, especially during project visits where technical and management advice were sought by each group.
With the joint monitoring by DAR and PSFI, the groups now boast of their healthy swine soon to be marketable in a few months. Their gardens and greenhouses are now planted with vegetables which are expected to mature soon. From their individual farm plans, each group hopes to earn a minimum of Php 45,000. They hope that these will continue to further broaden their management skills, widen their market reach, increase their profits, and be an example to other farmer groups. This way, not only the province will benefit from their production but their members as well.
By Maria Pamela Castro
Article published on PSFI news magazine October 2016 issue
More in Livelihood and Agriculture
Pilipinas Shell Petroleum Corporation continues to solidify its social performance as it rolled-out sets of training on sewing for women of Brgys. Tabangao, Ambulong, and San Isidro, Batangas City.
Accelerating the development and adoption of next-generation rice varieties for major ecosystems in the Philippines.