PSFI boosts Integrated Support to Indigenous Peoples
No stone will be left unturned as Pilipinas Shell Foundation, Inc. (PSFI) strengthens its Integrated Support to Indigenous Peoples (ISIP) programme to empower more communities through improvement of health, education, and livelihood.

Skill development for OSY
On December 12, 2016, 25 out-of-school-youth (OSY) IPs got their certificates for completing the six-month residential programme of the Palawan Conservation Corps (PCC), a non-government organization catering to OSY through the conduct of several trainings for skill development such as capacity building, environment conservation, organic farming, alternative learning system, among others.
During the graduation ceremony held at the Rural Agricultural Centre in Puerto Princesa, PCC Executive Director Cherry de Dios lauded the graduates for finishing the programme. She also expressed her gratitude to PSFI for its indelible support to the developments of IPs.
Jomar Reyes, the batch valedictorian, commended PSFI for opening opportunities to enhance their skills. He further expressed that what they gained in the programme will help them provide for their family needs.
The partnership between PCC and PSFI started in 2015. A total of 44 OSY IPs have graduated since.
Organic Vegetable Production training
To gain more knowledge on organic farming, PSFI, in partnership with the City Government of Puerto Princesa and Western Philippines University (WPU), conducted a six-month Organic Vegetable Production training for 19 IP youth from May-November 2016. They graduated on December 5, 2016 at the College of Agriculture, Forestry and Environmental Sciences, WPU, Aborlan.
The training benefitted 19 Batak and Tagba nua OSYs from Brgys. Cabayugan, Maoyon, and Tagabinet. They were taught how to develop and sustain farms through extensive series of lectures and practical applications. On the monitoring, it turned out that 17 of the 19 OSYs trained have developed their own farm.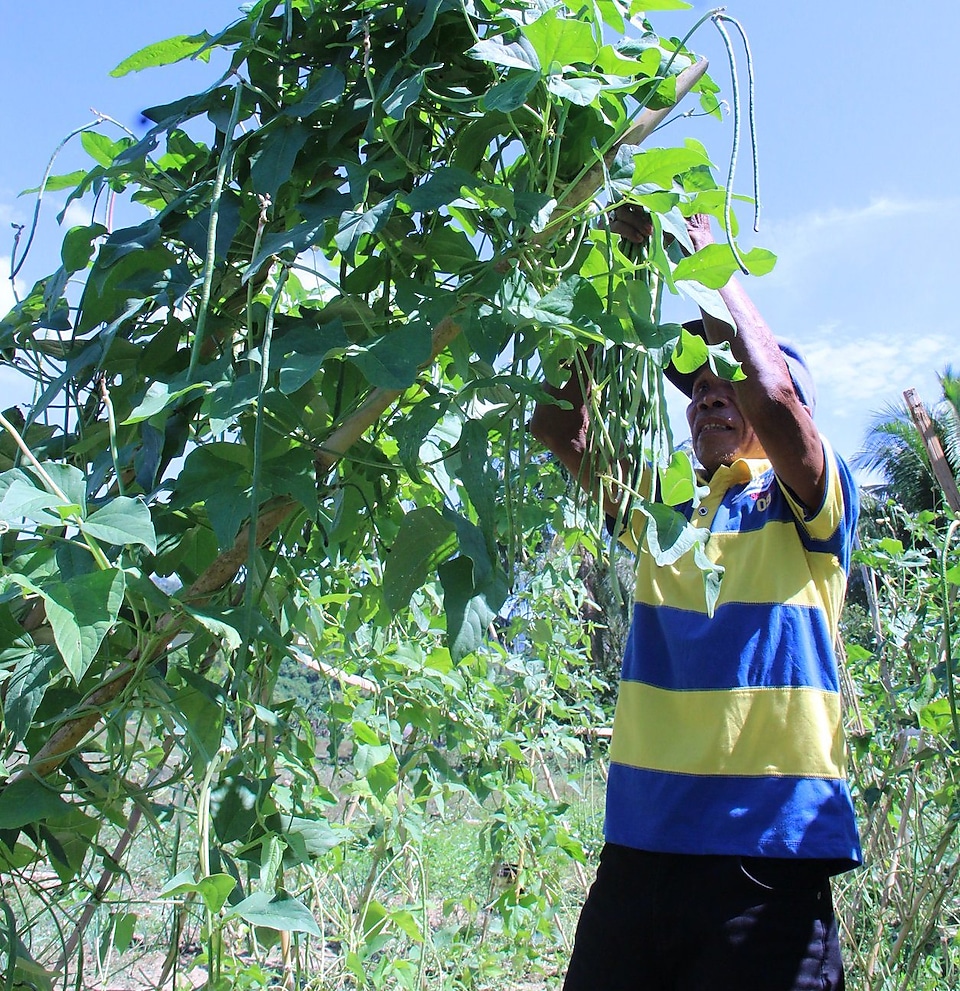 Integrated Farming Bio-Systems training
Six IP communities from Brgys. Marufinas, Cabayugan, Maoyon, Concepcion, Simpocan; and Sitio Ligad, El Nido benefitted from the Integrated Farming Bio-Systems (IFBS) training from September-October 2016. A total of 266 IPs from the six barangays attended the 5-day training sessions.
Martin Gupo, chieftain of Sitio Tagnaya, Brgy. Concepcion and Elpidio Abia Jr., councillor of Brgy. Marufinas, shared the same sentiment on the opportunity opened to their communities. Both were deeply grateful and looked forward to applying their learnings in their respective barangays.
Based on the monitoring activity, 135 out of 266 trainees have already applied what they have learned. By developing their home garden, they no longer have to buy vegetables from the market because they already can harvest their own.
By Edilberto Magpayo
Article published on PSFI news magazine October 2017 issue