Ruel's Story
This is the photo-story of Ruel Ramirez, a Learning and Development Manager who joined Shell five years ago. He is passionate about diversity and inclusion and is now a certified facilitator for the LGBT and Women's Networks in the Philippines.
I'm Ruel Ramirez a Learning and Development Manager in Manila. I joined Shell five years ago, just before I got married, and that's when my eyes were opened to the topic of diversity and inclusion. I'm now a certified facilitator and keen advocate for the LGBT and Women's Networks in the Philippines.
In the picture above, I was elected leader of my group at a team building event and given this fun headdress to wear. The event aimed to strengthen collaboration in departments that support business such as Facilities, IT, Health and Safety, Security and of course, HR and Learning and Development.

This workshop in 2013 was the start of my diversity and inclusion journey at Shell. Before this, I'm embarrassed to say I had no idea what D&I meant. Here, I was learning to be a certified facilitator.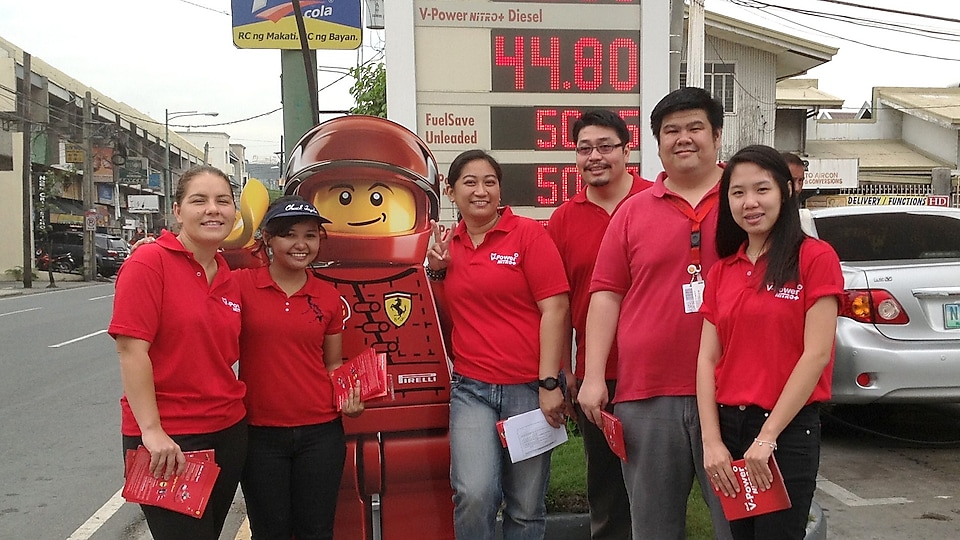 This lifesize LEGO Ferrari driver model represented toys we were giving away through Shell Retail fuel stations to customers filling up with V-Power fuel. I met colleagues from many different parts of the business that day – HR, finance, customer service – because we all wanted to see first-hand how Shell Retail business works.
This is me speaking at International Coming Out Day 2016, where we launched our LGBT Network in Shell. It was hosted by the Shell Business Operation in Manila, where I work, but attended by all the other Shell businesses based in the country.
This is my wife Krisna and I on holiday in the south of the Philippines. We got married just a couple of months after I joined Shell. She's more adventurous and a better swimmer than me, despite the fact that I grew up by a beach! This was my first attempt at snorkelling, and I loved it!
Diversity is a strength in any business and if you don't capitalise on that diversity, all its benefits are wasted. Shell is becoming a more diverse company, and I'm proud to say that everybody gets to be heard and make their contribution.
Disclaimer: Views expressed are of the individuals featured and are not representative of the views of the Shell group of companies and their affiliates.
more in Shell business operations manila
Jourdane's story is from a passionate manager who enjoys working in an inclusive environment at Shell.
Jason's story is of an HR Services Talent Operations Manager who believes joining Shell changed his life both professionally and personally.